of the Island!
Peace and Tranquility
Île au Canot is a haven of peace, quietness and tranquility. The resort covers more than 50 hectares of nature at its purest. It's a truly unique natural destination, perfect for a stay with the family, between friends or between colleagues. The island is uniquely accessible by boat and will charm you with its enchanting decor and its exceptional environment, perfect for a relaxing break or for fun and adventure!
A Green Environment
The Île au Canot administration is environmentally aware and mindful of the richness and appeal of nature. That's why they've taken a green direction with their concept. They use environmentally friendly processes that aim to protect and conserve this natural heritage. The island is supplied with a wind turbine and high-tech solar panels that supply more than 80% of electricity needs, thus limiting the use of generators and the consumption of diesel.
An Island Full of History
Located at the heart of the Isle-aux-Grues archipelago, the Île au Canot resort is full of stories and history… built over time, but also built by those who have stayed on the island. Captain François and his son Dominique Lachance will be more than happy to tell you a few of their tales during your stay on the island!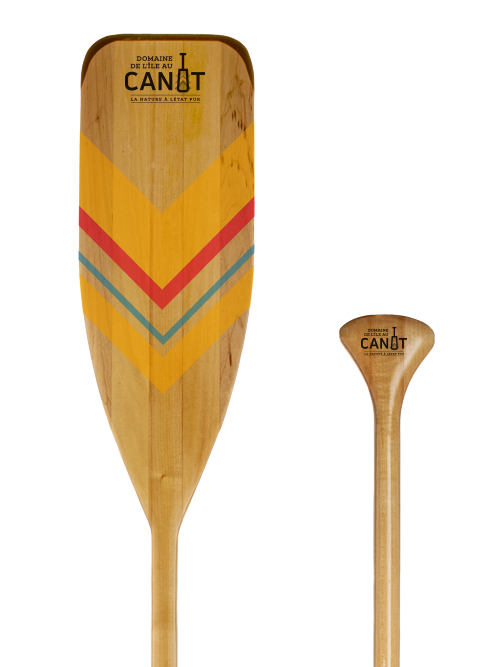 in the Heart of Nature
As a one-of-a-kind resort, Île au Canot offers an experience you won't find anywhere else. Its history, its peaceful environment and its idyllic landscapes make the island a must-see destination. Accommodations, activities, gastronomy… everything needed to ensure an enjoyable stay. Whether you're a nature lover, looking to get a little relaxation and a weekend getaway, or looking for some truly unique experiences, the resort has it all!
Island Experience!
No matter what is your taste or budget, enhance your stay with one of our packages!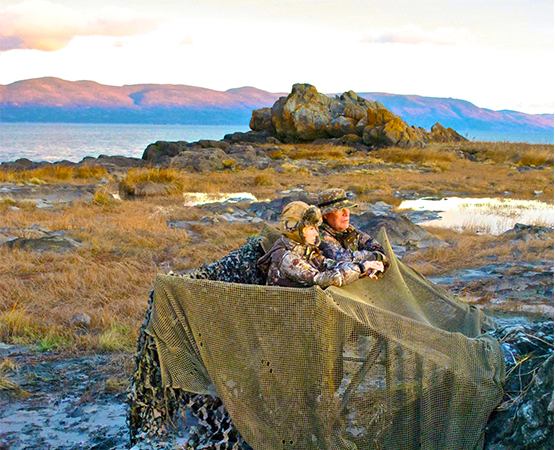 Hunting Package
---
Hunting enthusiasts, take advantage of your stay on the island to enjoy your passion in an unrivalled environment. Hunt pheasant, duck or snow goose in a beautiful natural setting. Enhance your experience with our Hunting Package, that can include up to 6 hunters!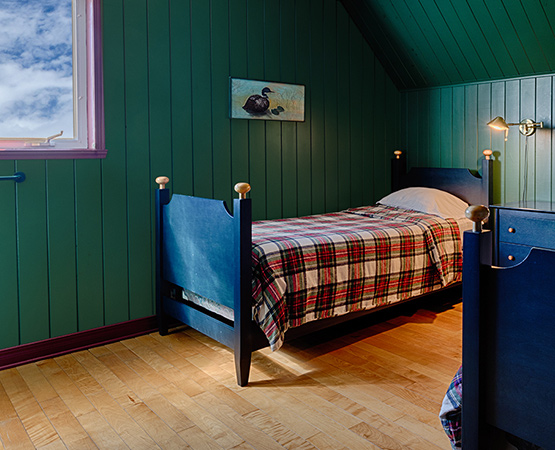 Lodging Package
---
Become an islander for a while. Get away to the Île au Canot resort with your family or friends! Discover the rustic atmosphere that's unique in North America with the Lodging Package, that includes a stay in the main residence on the island, that can accommodate up to 10 persons. Find yourself in a unique world, rich in meaning… Nature at its purest! The Lodging Package can be reserved for the week, on weekdays or for the weekend. Take the time to relax with the Lodging Package.