Take a Moment
to Get Away
In need of a relaxing stay?
Book the house that can accommodate 10 people and escape to a place surrounded by stunning landscapes. Whether you are with family or friends, you will be completely charmed. Located at the heart of nature, the peaceful environment, tranquility, and fresh air will make your stay on Île au Canot unforgettable.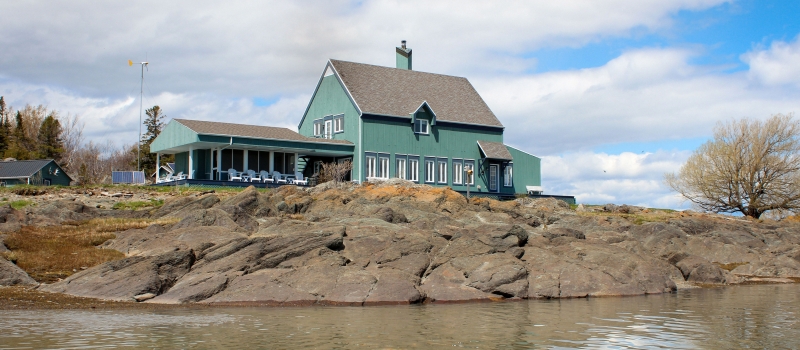 A wide range of activities!
Domaine de l'Île au Canot is a real playground full of free activities to do with your partner, family, or friends! Miles of walking and hiking trails await you. This unspoiled island, located in the middle of the water, will surely exceed your expectations. You have to rent the cottage to enjoy the activities in nature.